6 & 8 Drum Containment Bunds
At Wholesale Safety Storage Australia (WSSA) we supply 6 & 8 low profile drum containment bunds made from top of the line materials and in compliance with Australian safety standards. We have Polyethylene bunds to suit your needs, all made in Australia and in compliance with Australian Safety Standards.
Containment bunds are a legal requirement in Australia in conformity with Work Health and Safety (WHS). Australian businesses are bound by law to contain and manage chemical spills in the workplace.
Description
In Australia, it is a requirement of the law that containment or spill bunds be manufactured with materials that best suit a specific class of dangerous goods. WSSA Low Profile Containment Bunds are made of high-grade 100% rotationally-moulded Polyethylene with Polypropylene grates.
Chemical leaks and spills are serious health hazards when they are accidentally ingested, inhaled, splashed into your eyes, or comes into contact with skin. Needless to say, any failure to comply on your part can involve your company to risks such as damage to property, hazard to personnel, and the environment.
Additionally, the release of toxic or hazardous chemicals and substances to the environment can have huge impacts on the environment and any living organisms, which can ultimately have an impact on the ecosystem and the food chain.
This is precisely why it's important for companies to implement bunding to contain any chemical and toxic spills. This government requirement is implemented to prevent untoward incidents and accidents from occurring.
Non-compliance is a risk that is strictly observed by the WHS, and failure to comply may mean hefty fines and financial liabilities for your company, business, or organisation.
If for instance, your business handles combustible and flammable liquids, there is a chance that spilled or leaked liquids may come into contact with an ignition surface and cause fires. Spills and leaks can travel fast and possibly come into contact with hot surfaces and open flames. This including other workplace equipment that you use such as machineries, electrical motors, welding equipment or soldering irons.
Bunds are designed to contain leaks and spills and should be checked periodically for the accumulation of dirt, dust, debris, and most especially rainwater. In order that these bunds perform optimally, operators must constantly perform preventive maintenance.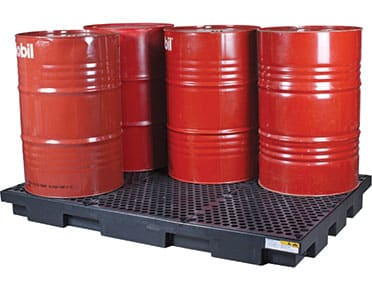 Create a Customised Bunded Floor System
WSSA's 6 and 8 Low Profile Drum Containment Bunds can be joined together by using joining strips lock. You can then customise your own bunded floor system, enhancing the efficiency of your factory floor.
Also, inclusive are its sump-to-sump bund connectors that seamlessly join your drums sumps. This combination results in increasing your sump capacity for a larger overall catchment volume.
6 and 8 Drum Containment Bunds
Features of our range of low-profile polyethylene drum bunds and spill pallets are capable of storing six and eight 205L drums respectively. They are manufactured from 100% rotationally-moulded polyethylene, which are load tested by NATA accredited engineers in Victoria, Australia.
Both units come with polypropylene grates and are capable of handling 3,500 maximum universally distributed load (UDL) for the 6 drum unit and 3,600 kg for the 8 drum unit.
Both bunds comply with the best industry practice of 110% sump capacity of the largest container stored on it. Note that low profile bunds can be used individually, or be connected to other low profile bunds to create a bunded floor system.
WSSA's low-profile drum bunds are an ideal economical solution for storing 205L drums or a combination of different sized containers, which helps organise drum and container storage more efficiently and effectively. This also helps keep your personnel safe from accidental slips on your work space.
The sump capacity of our 6 drum low profile bund is up to 240 litres and weighing 45 kg. And our 8 drum low profile bund comes with a sump capacity of 270 litres for its 59 kg weight.
WSSA's 6 drum low profile bund can handle up to six 205L drums or a combination of containers. And our 8 drum low profile bund can store up to eight 205L drums or a combination of containers, thereof.
Containment bunds, also known as spill pallets, have been designed to meet the unique harsh conditions in Australia. They are also chemical resistant and their polypropylene grates are removable, which allows easy access for easy cleaning or reclaiming any spilled liquid. It also serves as an easy access to remove any small living creatures such as snakes and other small animals that may gain access inside the bunds.
Our low-profile bunds can also keep spilt liquids from contaminating factory floors, other inventory in the area, or going into stormwater drains. Low-profile drum bunds creates an ideal platform for decanting areas. This makes handling liquids around drums safer and easier. Clean up cost is also minimised by containing spills for easier retrieval.
Bund Ramp for Low Profile Drum Bunds
Another feature you can achieve to complete your bunded floor system is by adding our Bund Ramp for Low Profile Drum Bunds. This ramp provides easy access for drum trolleys to the raised platform of the low profile drum bunds.
Our Bund Ramp is rated to withstand up to 1,000 kg UDL. It is manufactured with chemical resistant polyethylene, and is resistant to most chemicals, acids, and corrosives.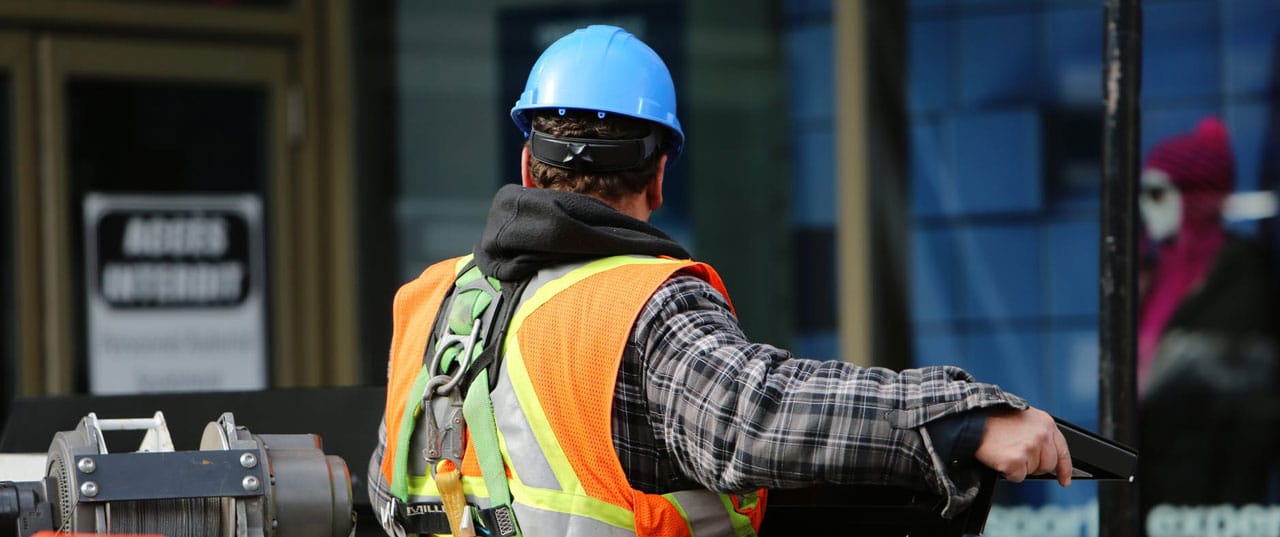 It is secured to low profile drum bunds with two joining and locking clips affixed to the ramp to prevent it from slipping and moving during use. Furthermore, it also features added grip, which prevents personnel from tripping or slipping if its surface becomes wet.
Our bund ramp can be attached to any of our line of low profile bund ramps such as DBPG2LP / DBPG4LP – DBPG6LP / DBPG8LP for easy trolley access.
To enhance the effectiveness of your spill pallet, we suggest using drum bund covers to prevent rainwater and any debris from collecting into your bund sump.
Can't find what you need?
If you're unable to find what you're looking for, please call our team for advice.
Speak to us