Low profile polyethylene drum bund – 6 drum
Promo: Buy more, Save more!
Min Qty of 3 get 5% Discount
Min Qty of 6 get 7.5% Discount
Min Qty of 10 get 10% Discount
Manufactured from 100% rotationally-moulded polyethylene and load tested by NATA accredited engineers in Victoria, Australia
The 6 drum low profile bund is designed for storing up to 6 x 205L drums
It is widely regarded as best practice that a bund should include a sump capacity of at least 110% of the

largest container

stored on it to be deemed compliant
Low profile bunds can be used individually, or connect to other low profile bunds to create a bunded floor system
Available upon request: Drum Bund Joiner Strip & Connector for assembly of bunded work platform
Specifications:
In stock
Dimensions: 182cm x 121cm x 15cm
Weight: 45kg
Sump Capacity: 240 litres
Construction material – bund: Polyethylene
Construction material – grates: Polypropylene
Maximum UDL (universally distributed load): 3,500kg
Manufactured in Australia & in stock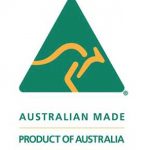 Low profile polyethylene drum bund with removable grate – six drum
This low profile drum bund has been designed to safely store up to six 205L drums, capturing leaks, drips and spills.  These containment bunds are also known as spill pallets and have been designed by Australians in Australia for our unique and harsh conditions.
The chemical-resistant polyethylene drum bund and removable polypropylene grate-construction stands up to the harshest environment and chemicals.
Low profile spill pallets feature encapsulated data plates with vital information such as sump capacity, maximum UDL, composition materials and net weight.
A low profile drum bund is an economical solution for storing 205L drums.
Unit has removable grate to easily reclaim and clean up spilled liquid.
Removable grate also allows easy access to remove small animals and snakes that may enter the bund.
Keeps personnel safe from accidental slips.
Keeps spilt liquids from contaminating factory floors, inventory or stormwater drains.
Reduces clean-up costs by containing spills for easier retrievable.
Helps to organise drum storage.
A low profile drum bund creates an ideal platform for decanting areas – handling liquid around drums is safer and easier.
Enhance the effectiveness of your spill pallet with a drum bund cover to prevent ingress of rainwater into the bund.
Build your own customised bunded floor system by joining low profile spill pallets together.
Joining strips lock spill pallets together
Sump-to-sump bund connectors seamlessly join the drums' sumps, allowing you to combine sump capacities for a larger overall catchment volume.
A ramp provides drum trolleys easy access to the raised platform.
IMPORTANT!  Before starting to create your bunded platform:
The area where the bunded area is to be situated

must

be free from rocks, sticks, small stones, grit or debris. Sweep the area clean prior to assembly
The area where the bunded area is to be situated

must

be on level ground
Please note: portable bunding units are designed for secondary and temporary storage. If you are unsure on your storage compliance obligations, check with your local council or regulatory body.
Drum bunds are also known as bunded pallets, spill pallets, spill decks, hazmat bunds, chemical storage bunds, portable bunding systems, secondary bunding and sump pallets.