Segregation of Dangerous Goods
Wholesale Safety Storage Australia
Segregation of Dangerous Goods

The segregation of dangerous goods is a requirement when transporting or storing dangerous goods.
Dangerous goods that are incompatible with other substances (including dangerous goods) should be segregated to prevent risks arising from contact or mixing.
Segregation may be achieved by use of an impervious barrier or a suitable distance to prevent contamination – 1.5m should be sufficient for solids or liquids, or 3m for gases in most cases. This will depend on the height of the storage and the nature of the goods (a barrier may not be sufficient for gases). The barrier should be sufficiently high and extend far enough to prevent any leakage or spillage reaching the other goods.
A material safety data sheet (MSDS) will give advice on compatibility.  However, some substances within the same Class may be incompatible, for example acids (Class 8) have a reaction hazard with alkali (Class 8).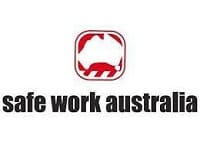 Management of risks associated with storing chemicals in the workplace.  See Chapter 7. Segregation Chart (page 16 of the attachment) for more information.
These documents have been provided to assist customers in their purchasing decision making process.  They are correct and relevant at the time of writing.  The risks and requirements for managing dangerous goods in the workplace remains the responsibility of each business to do their own independent research, and be familiar with the requirements and laws set out by their own state and territory.
Use our segregation tool for dangerous goods to better minimise the risk of storing incompatible hazardous chemicals and goods.  This segregation tool is only a guide and not meant to replace a safety data sheet (SDS) or a risk assessment.
You should only use the segregation tool for dangerous goods in workplaces where hazardous chemicals are stored.
You should not use the tool for: transport situations where the ADG code should apply.
NOTE: Radioactive materials (class 7) and explosives (class 1) should be deemed incompatible with all other dangerous goods.
Why Buying Australia Made Matters
Each purchase reinvests valuable dollars back into our industry, economy and community.
Australian industries make some of the best products in the world, and by buying their goods, you're not only supporting local jobs and our economy, but also getting great products.
Australian products and produce have been manufactured to meet our high Australian standards. They come with warranties, and should you need spare parts or service, the supplier is just a phone call away.
You can have confidence in the quality and know that whatever you are buying hasn't travelled around the world before it reaches your home.
Buying Australian Made matters. And Wholesale Safety Storage Australia is proud to supply spill and safety equipment manufactured right here in Australia.
Only products that have been certified by the not-for-profit Australian Made Campaign as genuinely Australian can be authorised to carry the kangaroo logo.
Thank you to all of our fantastic customers for getting behind local manufacturing, and we look forward to your continued support.