Indoor Flammable Solids Cabinets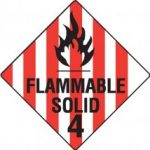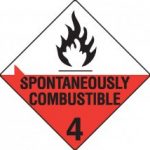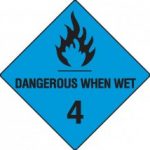 Class 4 Dangerous Goods (AS5026-2012 – The storage & handling of class 4 dangerous goods)
For the safe and secure indoor storage of Class 4 dangerous goods, including class division:
• 4.1 Flammable solids
• 4.2 Substances liable to spontaneous combustion
• 4.3 Substances which in contact with water emit flammable gases (dangerous when wet)
Commonly stored class 4 dangerous goods include:
Sulphur
Matches
Activated carbon
Alkali metals
Metal powders
Sodium batteries
Aluminum phosphide
Our range of Flammable Solids Cabinets have been designed specifically for the storage of Class 4 dangerous goods.  They are manufactured in Australia to ensure they meet the requirements of  AS5026-2012 (The storage & handling of class 4 dangerous goods).
Features of our range of safety cabinets include; self-closing doors and, built in vents with flash arrestors, spill containment sump with drain and a yellow gloss lead-free epoxy/polyester powder-coat finish.
With sizes ranging from 30L (ideal for placing on or under work benches), to 250L capacity, we have the safety cabinets to meet your requirements.
Can't find what you need?
If you're unable to find what you're looking for, please call our team for advice.
Speak to us