Indoor Flammable Solids Cabinets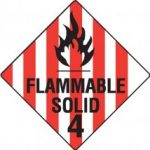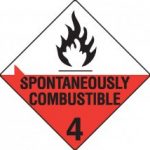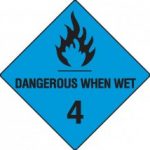 Class 4 Dangerous Goods (AS5026-2012 – The storage & handling of class 4 dangerous goods)
For the safe and secure indoor storage of Class 4 dangerous goods, including class division:
• 4.1 Flammable solids
• 4.2 Substances liable to spontaneous combustion
• 4.3 Substances which in contact with water emit flammable gases (dangerous when wet)
Commonly stored class 4 dangerous goods include:
Sulphur
Matches
Activated carbon
Alkali metals
Metal powders
Sodium batteries
Aluminum phosphide
Our range of Flammable Solids Cabinets have been designed specifically for the storage of Class 4 dangerous goods.  They are manufactured in Australia to ensure they meet the requirements of  AS5026-2012 (The storage & handling of class 4 dangerous goods).
Features of our range of safety cabinets include; self-closing doors and, built in vents with flash arrestors, spill containment sump with drain and a yellow gloss lead-free epoxy/polyester powder-coat finish.
With sizes ranging from 30L (ideal for placing on or under work benches), to 250L capacity, we have the safety cabinets to meet your requirements.
Description
If your business involves using, handling, generating or storing any class 4 flammable solids, you must manage the risks to health and safety associated with those solids to protect both your workers and others at the workplace.
Various class 4 flammable solids being used in different businesses and industries include carbon, sulphur, or phosphorus. It is extremely important to minimise exposure and risk to your workforce, your property, and the environment. Due to their flammability, these solids must be stored safely, making sure that their storage adheres with your local safety standards.
Failure to store flammable solids and substances safely could pose a safety hazard that may result in property damage and avoidable harm to people and the environment. All Australian businesses using these materials indoors are required by law to use compliant indoor flammable solids' storage cabinets in accordance with Australian Standard AS/NZS 5026-2012.
The Australian Standard AS/NZS outlines the requirements for the safe storage and handling of flammable solids. This standard also specifies the design and construction requirements necessary for cabinets that are used for the storage and handling of:
Division 4.1 — Flammable Solids
Division 4.2 — Spontaneous Combustibles
Division 4.3 — Substances which in contact with water emit flammable gasses
It is prudent to always assume that any chemical solids or liquids have flash points, which means that these substances can ignite and cause undue harm to people and property in the workplace.
To protect people, property, and the environment from risks associated with flammable solids and other substances, it is vital that these flammable items are stored safely. This is done safely with the use of indoor flammable solids' storage cabinets.
However, you cannot just use any indoor flammable storage cabinet, you have to ensure to use one that is manufactured in accordance with strict regulatory specifications. They have to comply with existing regulations to effectively protect your place of business from untoward risks associated with flammable solids.
These strict specifications are fully laid out in AS/NZS — The storage and handling of class 4 dangerous goods. It also specifies the design and construction requirements for cabinets that are used for the safe storage and handling of flammable solids, spontaneous combustibles, and substances which in contact with water emit flammable gasses.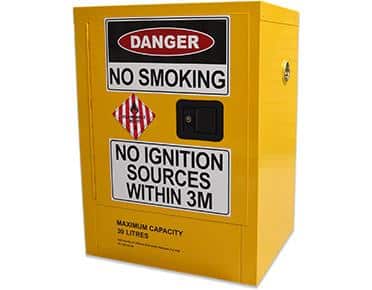 Construction: WSSA Indoor Flammable Solids Cabinets are all made in Australia for Australian conditions. Fully compliant with AS5026-2012 — The storage and handling of class 4 dangerous goods.
They are built with a double wall construction integrated with a 40 mm thermal barrier. They also feature vent ports with integral flash arrestors that are fitted on each side of the cabinet.
The cabinets also feature adjustable feet that you can use to level the cabinet. This ensures that the cabinet would remain stable and properly levelled in moderately uneven surfaces.
And to finish the overall safety and compliant design, safety and warning signage are also in place in accordance with Australian Standards.
Our 30L and 60L cabinets include 1 self-closing door. Our 160L and 250L cabinets, on the other hand, feature 2 self-closing doors with 2 shelves. Inside our indoor flammable solids cabinets are two shelves, one is a fixed base shelf and the other is an adjustable one.
The superstructure of our Indoor Flammable Solids Cabinets are made up of sturdy materials that will not melt in temperatures below 850 degrees Celsius. This, not including the cabinet's seals and gaskets, of course.
The self-closing non-lockable doors of our cabinets are fitted with adjustable hydraulic closure that automatically releases itself in the event pressure builds up in the cabinet. This feature meets AS/NZS 5026:2012, section 5.7.3.
Our indoor flammable solids cabinets, finished and sealed with highly durable UV stabilised thermosetting polyester powder coat finish. Our choice to use powder coating over the conventional paint is due to the fact that it leaves a more durable finish compared to paint.
Another safety feature incorporated in our storage cabinets is a grounding connector. The grounding connector is built in on the outside panel, which makes it easy for earthing. This feature prevents static build up or migrating electrical discharges, thus preventing accidents that might cause the cabinets' contents to ignite and cause fires.
The shelves of our cabinets are built using galvanised steel that adds to improving its overall structural integrity. The innate strength of the material used in our shelving can sufficiently handle the maximum load the cabinet is rated for, at all times.
Additionally, our cabinet's doors also feature a three-point self latching system. The purpose of this design implementation is to minimise the contents of the cabinet being exposed to external elements. This reduces unnecessary risks which may inadvertently be caused by human negligence.
Also integrated in our line of indoor flammable solids cabinets is a suspended perforated floor and spill containment sump with drain. The sump is specifically designed to contain any spillage of materials coming from the contents of the cabinet.
Additionally, it provides for the best resistance against corrosion compared to other commercially available finish options. Powder coating also makes it easier to maintain and clean the cabinet. It also keeps the superstructure of the cabinet free from oxidation, thus preventing rust from forming on its primary steel structure.
For businesses that handle and store flammable solid materials, safety, and compliance of Flammable Solids Cabinets is a must. A trusted and fully compliant storage system is your first line of defence in the event of any fire breaking out.
Brief Primer about Flammable Solids
There are three divisions that define flammable solids and substances which our cabinets are capable of handling.
Division 4.1 — Flammable solids, self-reactive substances and desensitised explosives.
These solids are readily combustible, especially under conditions of transport. They can ignite or may contribute to fire through friction. Self-reactive substances are dangerous when exposed to heat or heat sources, while desensitised explosives may explode in their pure state and not sufficiently diluted.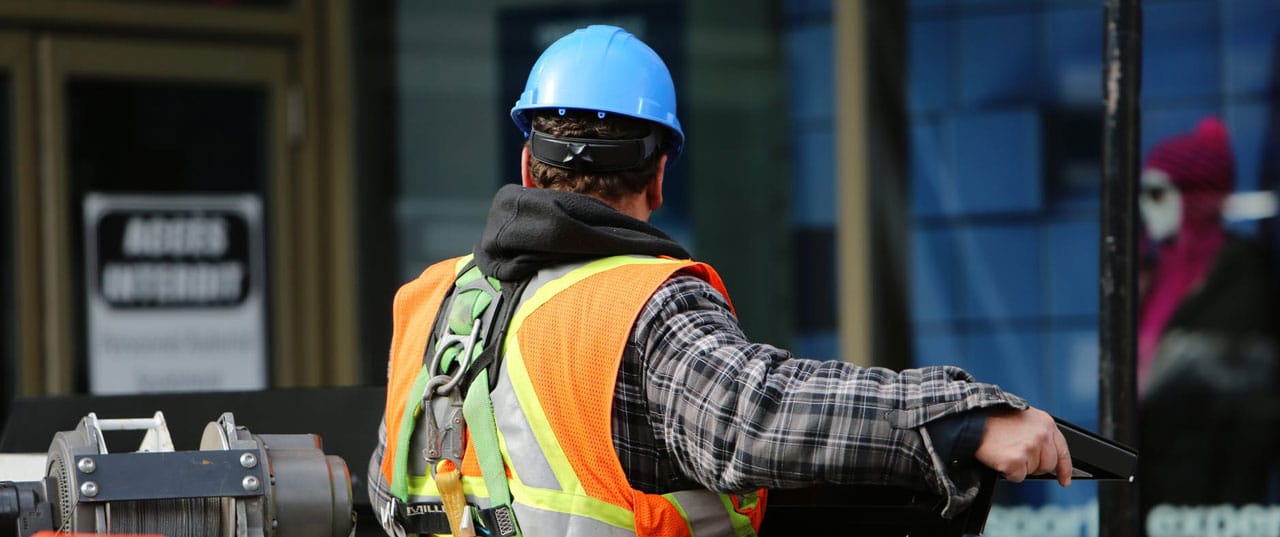 Division 4.2 — substances liable to spontaneous combustion.
This includes Pyrophoric and self-heating substances or solutions and mixtures of liquid and solid that are extremely dangerous and highly combustible when exposed to air. These are most liable to cause spontaneous combustion. Self-heating substances ignite when stored in large amounts and/or left for long periods of time.
Division 4.3 — substances that, on contact with water, emit flammable gases.
Division 4.3 substances earned its moniker of "Dangerous when wet." These substances when it comes in contact with water emits flammable gasses that can potentially be explosive once exposed to air. Such fumes or gasses can easily be ignited and explode even by ordinary ignition or heat sources such as unprotected light bulbs, naked lights, and sparks. Additionally, the emitted gases may even be toxic.
Knowing the classification and division of flammable solids is important for any business handling such materials, its dangers and why it is vital to comply with safety regulations, most especially when they are being handled indoors.
Can't find what you need?
If you're unable to find what you're looking for, please call our team for advice.
Speak to us