If you are looking for a single containment bund that will fit an oil or chemical drum, look no further. We at Wholesale Safety Storage Australia (WSSA) supply single drum bunds made from top of the line materials and in compliance with Australian safety standards.
Regardless, if you only have a single drum of chemical or oil at the back of your workspace, our drum bund ensures that you will fully comply with strict regulations. Yes, in Australia, spill containment is part of the law.
A single drum containment bund is an ideal device to contain leaks, drips, and overflow from a 205 litre drum.
Description
Construction: All of WSSA Single Drum Bunds are manufactured from heavy-duty chemical resistant polyethylene and is an ideal solution to capture leaks, drips, and overflows from a 205L drum. Its construction is capable of withstanding the harshest chemicals and environments.
WSSA's Single Drum Bunds has a sump capacity of 208L, more than enough to handle leaks from a 205L drum. It also features a large opening, making it easy to load drums in it.
Our Single Drum Bund features moulded ribs to make it favourable in allowing forklift access from both sides.
Drum bunds will keep your personnel safe from accidental slips which may be caused by drum spillage or leaks. Spilled liquids can also contaminate factory floors, other inventory items, or even making its way into stormwater drains.
The use of Single Drum Bunds also reduces cleanup costs by containing spills. It also helps to keep your drum storage area organised. Additionally, it makes storing and handling drums safer and easier.
A single drum bund also makes it easier to segregate liquids for ease of identification, and it is also beneficial for areas where floor space is a premium.
With our optional Single Drum Dolly, it will help in improving productivity by easing transport around your worksite or facility, also potentially reducing worksite injuries.
Do note to check with your regulatory body or local council if you are unsure of your storage compliance obligations.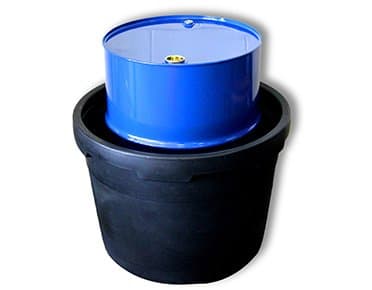 Single drum bunds are generally used where only one 205L drum is being handled and used. They are also known as drum collection centres, they are an economical and ideal solution to arrest drips, leaks, and overflow.
WSSA Single Drum Bunds are made of chemical-resistant polyethylene that is able to handle most chemicals and also able to handle harsh environments.
We also offer optional extras for your drum bund such as our Canvacon cover to protect it from the elements and debris from collecting into the sump. We also have a Dolly for our Single Drum Bund to make it easier to transport a single 205L drum without the use of heavy lifting equipment.
With our optional Dolly for Single Drum Bund, you can also create a unit that is ideal to be used as a mobile collection unit for containing waste liquids.
Canvacon Cover for 1 Drum Bunds are our spill pallet covers that are designed to prevent rainwater from coming into the bund when storing drums outdoors. This then reduces, in all likelihood, that any spilled liquid might cause the bund to overflow.
It is designed specifically to fit our single drum bund (bund not included), and it is manufactured from UV-stable, and high visibility yellow Canvacon. We also offer an optional anti-static cover, and they are ready and available by request.
There will be no place for the spilled liquid to go but overflow from the sump and spill on the floor or ground it is on. This becomes a problem area if it happens that the container on it are hazardous or toxic. This becomes an environment and safety hazard which may cause untoward accidents such as slipping.
Dolly for 1 Drum Bund helps in moving a single 205L drum without the use of any heavy lifting equipment. This strong and durable drum dolly allows single drums to be moved around the worksite with ease.
This spill pallet cover is what we recommend for use to protect your drums and bund from UV exposure when placed outside. They also serve to prevent dust and rainwater to come into contact with the drum and the bund.
The importance of covering up your bunds is to prevent rainwater or any kind of debris from collecting bund sump. If these sumps are filled with rainwater or debris, it then becomes severely compromised in the event the drum or any of your containers on the bund leaks.
Canvacon cover prevents this from happening by covering the container and enclosing the whole of the bund itself.
It features four 75 mm nylon lockable castor wheels that helps to move or transport a single drum safely and smoothly. Our Dolly's wheels are replaceable, and they are designed to resist oils, water, and resistant to any impact.
Dolly for 1 Drum Bund is constructed of high grade steel and is powder coated for its finish to resist formation of rust. Its load bearing capacity is able to withstand weight up to 410 kg.
Drum bunds also serve as secondary containment units whose main purpose is to catch any spilling or leaking liquid from any primary container, such as a drum, a tank, or even serve as a catch basin for a leaking pipe.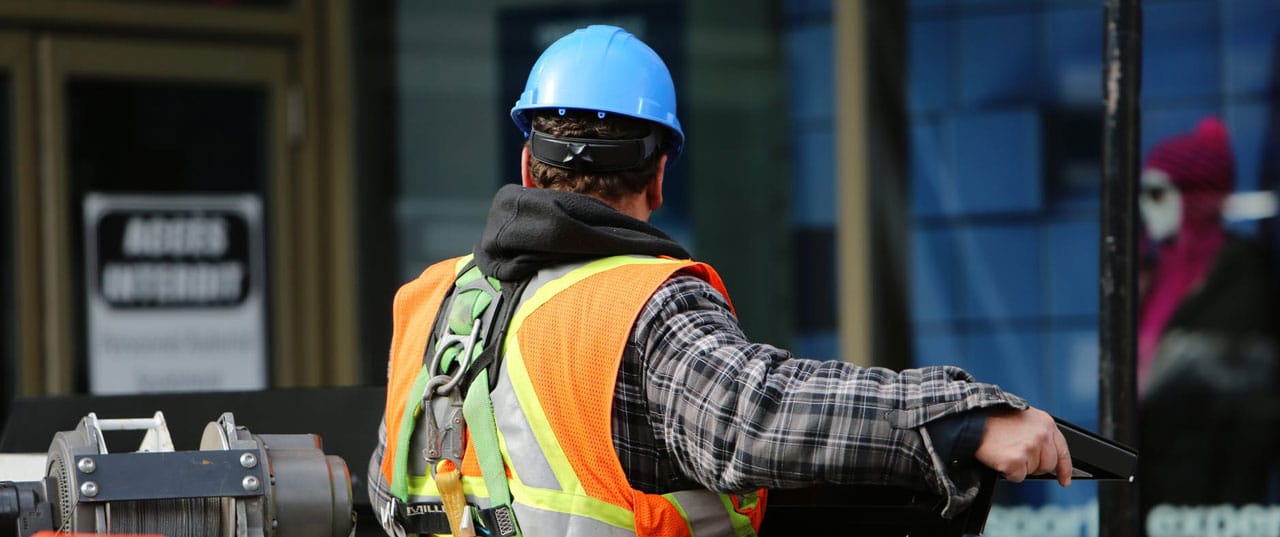 Bunds are designed to contain any leaks and spillages of liquids that it collects, should the drum or any receptacle placed on it punctured or damaged. Apart from being used to prevent unwanted pollution of the immediate environment it is on, they are also used for fire protection product recovery and process isolation.
Wholesale Safety Storage Australia (WSSA) provides a range of drum bunds that are made in Australia to suit your needs. It is a regarded best practice that bunds should at least include a sump capacity of 110% of the largest container that is stored on it to be deemed fully compliant.
Can't find what you need?
If you're unable to find what you're looking for, please call our team for advice.
Speak to us