We at Wholesale Safety Storage Australia (WSSA) supply 2 & 3 drum bunds made from top of the line materials and in compliance with Australian safety standards. We have Polyethylene and Metal bunds to suit your needs, all made in Australia and in compliance with Australian Safety Standards.
Containment bunds are a legal requirement in Australia in conformity with Work Health and Safety (WHS). Australian businesses are bound by law to contain and manage chemical spills in the workplace.
Our four drum containment bund is an ideal device to contain leaks, drips, and overflow from a four 205 litre drums or a combination of different sized containers.
Description
Four Drum Containment Bunds are generally used where four 205L drums (or a combination of containers) are being handled and used. These bunds are also known as collection centres, and are an economical and ideal solution to arrest drips, leaks, and overflow.
WSSA's Four Drum Containment Bunds are made of chemical-resistant polyethylene that is able to handle most chemicals and also able to handle harsh environments. We also offer heavy-duty Powder Coated Steel Drum Bunds.
Failure to comply with regulations may result in on-site physical injuries, risks of damage to property, and harm to the environment. Spills and leaks from chemicals pose serious health hazards if they are accidentally inhaled, ingested, splashed into the eyes, or absorbed through the skin when such spillage or leaks occurs and come into contact with unprotected skin.
The accidental release of toxic and hazardous chemicals and substances can also pose a serious threat to the environment. They have a large impact on any living organism, which may eventually have a cumulative effect on the food chain.
Bunding is a strict requirement for a reason. They not only effectively contain any spillage or spillage, they also prevent untoward accidents from occurring, such as slipping.
Businesses or companies handling toxic or hazardous substances and chemicals are bound by law to abide by Australian WHS. Failure to do so opens your company or organisation to risks of financial liabilities for accidents, health, and environmental hazards due to non-compliance.
Flammable and combustible substances that leaks or spills without containment bunds can travel quickly across work floors and can possibly come into contact with ignition sources such as hot surface and open flames. This includes other ignition sources such as common workplace equipment such as soldering irons, welding equipment, or electrical motors.
The construction of bunds is designed to contain any spills and leaks from containers placed on it, except debris and rainwater. Unwanted debris and rainwater occupies space in the bund sump, which limits the effectivity of the bund to collage such leaks and spillage.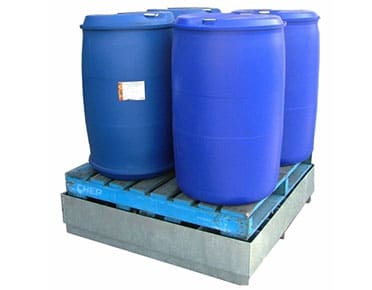 Polyethylene Drum Containment Bunds
Features of our range of Polyethylene drum bunds is capable of storing four 250L drums, or a combination of drums and other containers. Our Polyethylene Drum Containment Bunds are 100% rotationally-moulded during the manufacturing of these products, and they are load tested by NATA accredited engineers in Victoria, Australia.
The sump capacity of our four drum containment buds is up to 242 litres, with a maximum universally distributed (UDL) load of 2,800 kg. It also features two removable polypropylene grates that provides easy access to the bund sump to facilitate easy cleaning.
They also feature three 20 mm BSP polyethylene drain plugs, which allows for easy decanting of spilled liquids, chemicals, or substances that are collected in the bund sump.
Our bunds are 100% designed and manufactured in Australia for our unique and harsh conditions. It's chemical-resistant polyethylene bund and polypropylene grates can stand up to the harshest of environments.
Our Polyethylene Four Drum Containment Bunds also feature forklift tyne pockets that allows for easy transportation of the bund across your work space or outside environments. The spill pallets do feature encapsulated data plates with vital information that details sump capacity, maximum UDL, its composition materials, and its net weight.
Powder Coated Steel Drum Bund
WSSA's Powder Coated Steel Four Drum Bund is capable of storing four 250L drums or a combination of smaller containers. It is for use with Class 3 Flammable Liquids or other compatible chemicals and capture leaks, drips, and spills of flammable liquids.
Our galvanised spill pallet is accessible using a forklift from both sides, even if it is loaded with four 250L drums. Its forklift friendly design makes handling drums safer and easier even when loaded with four 205L drums.
It keeps your personnel safe from accidental slips, and it prevents spilled liquids from contaminating factory floors, other inventory, or storm water drains. It helps organise drum storage, and reduces clean-up costs by containing spills.
It is manufactured from heavy duty powder-coated galvanised steel with a sump capacity of up to 243 litres. Our steel drum bund is also capable of handling up to 2000 kg maximum universally distributed load (UDL).
It also features removable grates for easy cleaning and the removal of spilled liquid, rainwater, or any other trapped debris. It also comes with a mobile bunded option for 205L drums or smaller containers. The bund is also ideal to segregate liquids for easy identification.
We also offer optional Drum Bund Covers that you can use to prevent the ingress of rainwater, dirt, and debris in the bund.
Optional Polyethylene 4 Drum Bund with Canvacon and Framed Canvacon Cover
Drum bund covers are optional and are used to prevent rainwater and debris from ingress into the bund and collecting in the sump.
WSSA's Polyethylene 4 Drum Bund with a Framed Canvacon and Framed Canvacon Cover protect your drums and bund from UV exposure, dirt, dust, and rainwater. Our Framed Canvacon Cover are galvanised steel support frame prevents any sag and can keep the bund cover in shape.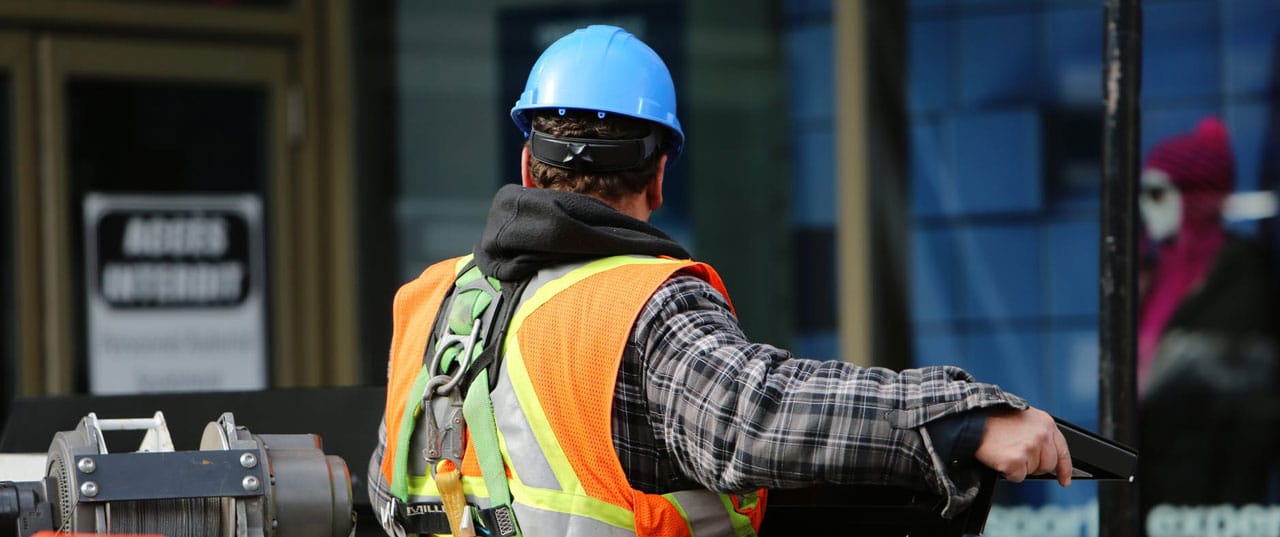 This framed cover is fitted with a front zippered door to allow easy access to the containers. This framed cover is manufactured as standard in UV-stable, yellow Canvacon. It is also fitted with eyelets and tie down ropes to secure it to the bund.
This option comes supplied 'flat packed' which can be easily assembled on site. We also have an anti-static option available on request.
Note that portable bunding units are specifically designed for secondary and temporary storage. Check with your regulatory body or local council if you are unsure of your storage compliance obligations.
Ordering this option includes our polyethylene 4 drum spill containment bunds included with your purchase.
Can't find what you need?
If you're unable to find what you're looking for, please call our team for advice.
Speak to us