Transportable Battery Cage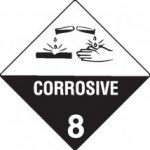 Class 8 – Corrosive Substances (AS3780-2008 – The storage and handling of corrosive substances)
Battery transport cages are ideal for storing and transporting acid batteries to recycling facilities. Sturdy design and clever engineering supports use in harsh conditions, such as remote mining sites, for convenient use that is also forklift-friendly. Battery cages are manufactured from premium materials, such as galvanised and powder-coated steel mesh with high density polyethylene (HDPE) lining, to deliver complete acid-resistance.
Can't find what you need?
If you're unable to find what you're looking for, please call our team for advice.
Speak to us