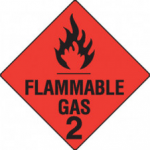 Class 2 – Flammable Gas (Australian Standard AS4332-2004 – The storage and handling of gases in cylinders)
Aerosol and gas storage in compliance with the relevant Australian Standard is essential for meeting worksafe obligations.
Our range of gas and aerosol cages have been designed and manufactured in Australia, with sizes to suit all applications.
Brightly coloured yellow, aerosol cages are easy to identify. Our navy blue powder-coated steel gas cages are robust, resilient and ideal for undercover or outdoor storage areas.
Can't find what you need?
If you're unable to find what you're looking for, please call our team for advice.
Speak to us