Indoor Organic Peroxides Cabinet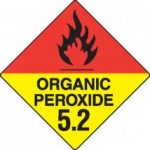 Class 5.2 Organic Peroxides (AS2714-2008 – The storage and handling of organic peroxides)
Our indoor organic peroxides safety cabinets are specifically designed and manufactured in Australia to meet the requirements of AS2714-2008: The storage and handling of organic peroxides.
AS2714-2008 places restrictions on storage quantities of organic peroxides indoors. The maximum limit for storing Class 5.2 organic peroxides within an indoor safety cabinet is 100L.  Accordingly, the three sizes of safety cabinet available for class 5.2 organic peroxides are 30L, 60L and 100L capacity.
Organic peroxide safety cabinets feature self-closing door with pressure release catches, double wall construction with 40mm thermal barrier and vent ports with integral flash arrestors fitted on each side.
Desscription
Organic peroxides are oxidising agents and are relatively unstable by nature. Oxidising agents are non-combustible on their own, but the oxidation process can produce heat, fires, and gas. Oxidising agents can provide oxygen that is needed to sustain combustion. However, organic peroxide may combust on its own. While there is a notable difference between the two, both organic peroxides and oxidising agents should be handled with care and stored carefully.
Organic peroxide is very sensitive to heat and is therefore prone to decomposition by burning. Due to its highly unstable nature, businesses handling and storing such substances must comply with AS2714-2008 when storing organic peroxide indoors.
When organic peroxide ignites, flames caused by this ignition can cause damage to your property due to the flames it will generate. Additionally, people in the vicinity of ignition may suffocate.
Further, even when no ignition occurs, organic peroxides are highly toxic and can cause irritation to the skin, eyes, and the mucous membranes. You should not attempt to handle organic peroxide without any personal protective equipment (PPE) or risk causing bodily injuries.
Failure to store class 5.2 organic peroxides requires them to be handled and stored safely. Australian businesses using this substance are required by law to use compliant indoor storage cabinets in accordance with AS2714-2008. Also, taking into consideration the maximum limit or amount of 100 litres that can be stored in a particular indoor site at any given time.
The compliant storage and handling of organic peroxide is outlined AS2714-2008. These standards were put in place to promote a high level of safety where these dangerous goods are stored or handled.
Severe chemical reactions caused by organic peroxides can be avoided by using safe and compliant organic peroxide cabinets that adhere to Australian Standards.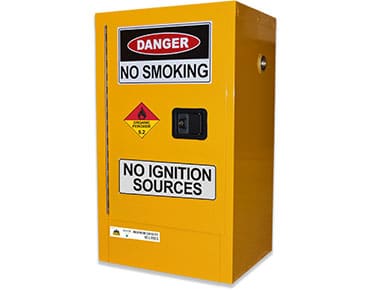 Construction: WSSA Indoor Organic Peroxide Cabinets come in 30, 60, and 100 litre capacities are All-Australian Made and built for Australian conditions. All our Indoor Organic Peroxide Cabinets meet and fully comply with AS2714-2008 – The storage and handling of organic peroxides.
They are built with a double wall construction integrated with a 40 mm thermal barrier. They also feature vent ports with integral flash arrestors that are fitted on each side of the cabinet.
And also to comply with stringent Australian Standards, safety and warning signage are also put in place.
Our 30L and 60L cabinets include 1 self-closing door and our 100L cabinet, on the other hand, feature 2 self-closing doors. Inside all our indoor organic peroxide cabinets are two shelves, one is a fixed base shelf and the other is an adjustable one.
The superstructure of our Indoor Organic Peroxides Cabinet is made up of super sturdy materials which will not melt in temperatures below 850 degrees Celsius. Of course, this does not include the cabinet's seals and gaskets.
Also integrated in our line of Indoor Organic Peroxides Cabinet is a suspended perforated floor and spill containment sump with drain. The sump is specifically designed to contain any spillage of materials coming from the contents of the cabinet.
Our cabinets are finished and sealed with highly durable UV stabilised thermosetting polyester powder coat finish. The advantage of powder coating over conventional paint is that it makes the finish of the cabinet more durable than just paint.
Another safety feature incorporated in our storage cabinets is a grounding connector. The grounding connector is built in on the outside panel, which makes it easy for earthing. This feature prevents static build up or migrating electrical discharges, thus preventing accidents that might cause the cabinets' contents to ignite and cause fires.
The shelves of our cabinets are built using galvanised steel that adds to improving its overall structural integrity. The innate strength of the material used in our shelving can sufficiently handle the maximum load the cabinet is rated for, at all times.
Our Indoor Organic Peroxides Cabinet features self-closing, non-lockable doors that are fitted with adjustable hydraulic closure that automatically releases itself in the event pressure builds up in the cabinet. This feature meets AS4326-2008 section 4.8.3.
Our cabinets also feature adjustable feet that you can use to level the cabinet. This ensures that the cabinet would remain stable and properly levelled in moderately uneven surfaces.
The use of UV stabilised thermosetting polyester powder coat finish, also provides the best resistance against corrosion than any other commercially available finish options. Also, it makes it easier to clean and maintain the cabinet with powder coating. Further, it also keeps the superstructure of the cabinet free from oxidation which prevents rust from forming on its primary steel structure.
Businesses that handle and store organic peroxides should note that our line of organic peroxides cabinets are built for indoor use. Do note that as per AS2714-2008, it specifies that there are restrictions on storage quantities of organic peroxides indoors. This is due to their relatively unstable nature. Class 5.2 organic peroxides that are stored indoors cannot exceed 100 litres.
Brief Primer about Organic Peroxides
Organic peroxides are primarily used in the synthesis and the modification of polymers, in health care and sanitation applications. The modification of polymers by use of organic peroxides adds and/or improves desirable characteristics to the polymer, which includes thermal stability.
Plastics and rubber industries are the primary users of organic peroxides. Organic peroxides and its formulations and mixtures are used in the manufacture of a variety of plastics and construction materials.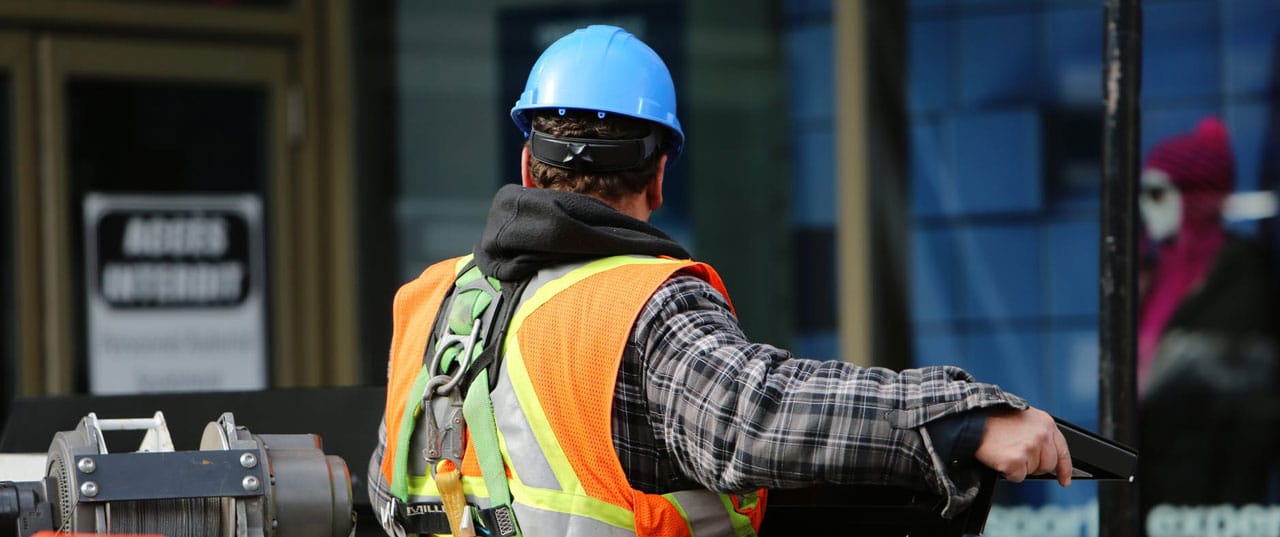 On its own, organic peroxide and its formulations are thermally unstable, can be toxic and corrosive. This means that this substance will self-react once exposed to certain temperatures. Following the restrictions specified in AS2714-2008 is not only recommended but must be extremely adhered to. Proper storage and handling practices effectively reduces the risks that are associated with handling organic peroxide formulations.
When organic peroxide decomposes, they form byproducts that may include gases such as small hydrocarbons and carbon dioxide. Though these gases are burned off in any fire, some may be carried up in plumes of smoke due to incomplete combustion.
Can't find what you need?
If you're unable to find what you're looking for, please call our team for advice.
Speak to us