Aerosol Storage Cage – 32 Can
Promo: Buy more, Save more!
Min Qty of 3 get 5% Discount
Min Qty of 6 get 7.5% Discount
Min Qty of 10 get 10% Discount
Specifications:
Suitable for storage of up to 32 aerosol cans (65mm diameter x 245mm high)
External dimensions: 62cm (w) x 34.5cm (d) x 40cm (h)
Internal dimensions: 56cm (w) x 30cm (d) x 37cm (h)
Weight: 11kg
Complies with AS/NZS 3833-2007 – The storage & handling of mixed classes of dangerous goods, in packages & intermediate bulk containers
Manufactured in Australia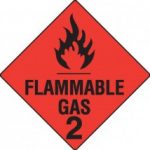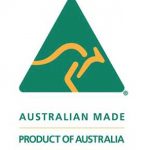 Aerosol Storage Cage – 32 Can
Manufactured in Australia.
Australian Dangerous Goods Code categorises aerosol cans as

Class 2 Dangerous Goods

and should be stored in accordance with AS/NZS 3833-2007
The cage construction allows natural ventilation in accordance with Australian standards.
Each cage is constructed with a solid steel floor and roof.
Constructed from heavy-duty, powder-coated steel.
All cages come with Class 2 Flammable Gas warning and safety signs.
The aerosol cage can be permanently fixed using the bolt down plates for added security.
Magnetic latches are fitted to the doors, and can be locked using the padlock lugs (padlock not supplied).
Our aerosol storage cages are tough and easily manoeuvrable.  They can be mounted on a bench if required.