Attach this bund ramp to any of our low profile bund range for easy trolley access
Dimensions (cm): 122 (width) × 75 (depth) × 18.4 (height). 17kg
Suits our low profile drum bunds – two (

DBPG2LP

), four (

DBPG4LP

), six (

DBPG6LP

) and eight (

DBPG8LP

) drum version
Chemical resistant polyethylene construction is resistant to most chemicals, acids and corrosives
Locking clips prevent the ramp from slipping and moving
Added grip stops personnel from tripping or slipping if the surface becomes wet
Made In Australia with a 1000kg UDL rating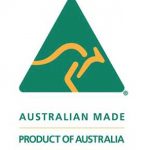 Bund Ramp – Suits All Spill Crew Low Profile Polyethylene drum bunds
Attach this bund ramp to any low profile bunds (DBPG2LP / DBPG4LP – DBPG6LP / DBPG8LP) for easy trolley access.
Build a customised bunded floor system is made easy by connecting our range of low profile drum bunds together
Attach the bund ramp for safe and seamless trolley access to the bund deck
Locking clips and added grip prevents the ramp from slipping and moving, and stops staff from slipping.
The polyethylene construction is resistant to most chemicals, acids and corrosives.
Bund ramp is supplied with two joining clips that are affixed to the ramp. Ramp is then located next to the bund with clips holding two units together.
Manufactured and tested in Australia with a 1000kg UDL (universally distributed load).
Create your own bunded floor system
Build your own customised bunded floor system by joining low profile spill pallets together.
Joining strips lock spill pallets together
Sump-to-sump bund connectors seamlessly join the drums' sumps, allowing you to combine sump capacities for a larger overall catchment volume.
A ramp provides drum trolleys easy access to the raised platform.
Made in Australia