Polyethylene Double IBC Containment Bund
Promo: Buy more, Save more!
Min Qty of 3 get 5% Discount
Min Qty of 6 get 7.5% Discount
Min Qty of 10 get 10% Discount
Manufactured from 100% rotationally-moulded polyethylene and load tested by NATA accredited engineers in Victoria, Australia.
In stock
Dimensions: 283cm x 149cm x 67cm
Weight: 141kg
Sump Capacity: 1,470 litres
Construction material – bund: Polyethylene
Construction material – 4 x grates: Polypropylene
Maximum UDL (universally distributed load): 3,600kg
Drain: 50mm FBSP plug at each end
Manufactured in Australia & in stock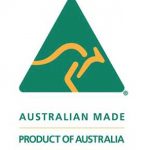 Polyethylene double IBC containment bund
Store two IBCs (intermediate bulk containers) / bulki boxes on this containment bund to capture leaks, drips and spills. These containment bunds are also known as spill pallets and have been designed by Australians in Australia for our unique and harsh conditions.
Suitable for use with Class 3 Flammable Liquids (eg petrol, kerosene) as well as combustible liquids (eg diesel and oil), and other chemically compatible liquids.
Heavy duty double IBC bunds includes a 40mm drain plug in the sump for easy decanting of spilt liquid.
Large deck allows convenient and safe positioning of IBC so the outlet tap is within the sump boundaries.
Double IBC bund is forklift-friendly from underneath and has a 3600 kg SWL.
Spill pallets keeps personnel safe from accidental slips.
Prevent spilled liquids from contaminating factory floors, inventory or stormwater drains.
Spill containment pallets reduce clean-up costs by providing easily retrievable spills.
Helps organise your IBC (bulk tank) storage.
Segregate liquids for easy identification.
Makes handling bulk containers safer and easier.
Optional bunded IBC covers are available to prevent rainwater ingress into the bund.
Optional bund discharge filters are available to allow oil and fuel capture when draining rainwater from the bund. Filter is packed with super absorbent hydrophobic (water resistant) polypropylene for 30 litres of absorbency. Filter is fitted with an internal flow distributor and quick release camlock adaptor.
Replacement filter bags can be ordered individually.
Please note: portable bunding units are designed for secondary and temporary storage. If you are unsure on your storage compliance obligations, check with your local council or regulatory body.