This small bund has been designed for storing and decanting from 20 litre drums
The small bund supports a 20 litre container on the top, allowing liquids to be decanted into a jug or bucket on the lower level.
Dimensions: 65cm x 65cm x 31cm
Weight: 9kg
Sump Capacity: 40 litres
Construction material: Polyethylene
Price break: min 6 units (request a quote for pricing)
Manufactured in Australia & in stock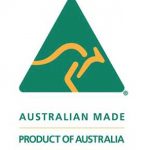 Polyethylene bunded decant stand – 40L
Capture drips, leaks or overflow with this 40L mini bund.  A decanting bund is an ideal, economical solution for capturing spills whilst dispensing liquids.  This small bund has been designed for storing and decanting from 20 litre drums.
The small bund supports a 20 litre container on the top, allowing liquids to be decanted into a jug or bucket on the lower level.
Liquid can be reclaimed through a 20mm drain.
40 litre sump capacity.
Improves safety and reduces manual handling whilst capturing leaks, drips and spills.
Tough, durable, polyethylene construction – resistant to most chemicals, oils and fuels and easily cleaned.
Please note: If you are unsure on your storage compliance obligations, check with your local council or regulatory body.  Portable bunding units are designed for secondary and temporary storage.
Made in Australia