When looking at LPG gas bottle cages for sale, you need to know what to look for to ensure you are buying the correct units for your needs. Not only that, but you need to know how to use the safety equipment correctly, and what to look out for when you run into potential issues.
As a reliable fuel that can be used in several settings, this versatile energy source comes with responsibilities when using it. As experienced professionals, we can help you safely store these items around your business setting, in accordance with Australian Standards.
Below, we provide you with some useful information to help you maintain safety.
How Can You Detect Leaks?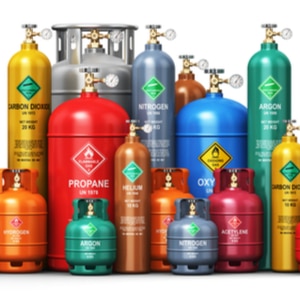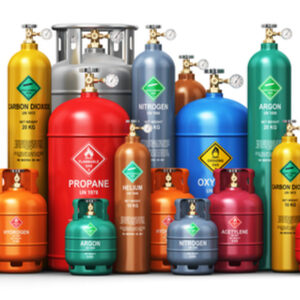 Most leaks occur from faulty rubber tubing, a defective regulator fitting, or improper handling of appliances. The most obvious way to detect a leak is by smell.
Since the fuel itself is odourless, the smell element is added to ensure that you can catch a significant leak or issue before it is too late. When looking to see if you have any faults, you need the gas valve opens and the appliance knob closed, which allows the fuel to build up pressure in the system.
Next, apply soapy water to the valve area using a sponge or brush. If there's a leak present, bubbles will form at the point of escape and show you where the issue is. If your cylinder is leaking, turn off the bottle and get it replaced immediately.
How Do You Know When Yours Is Empty? 
A simple test will show you how much is left in your canister and whether you need a refill. Pour hot water down one side of the bottle, and a line of condensation will appear, indicating the level of the remaining fuel inside.
If you cannot see a clear condensation line, run your hand down the side of the bottle, and you should feel a distinct change of temperature at the fuel mark. If the entire container is warm, chances are the tank is empty.
Can I Refill The Cylinder Myself? 
No, please never attempt to refill your bottles. As these cylinders are pressurised, trying to remove or fill them without the right tools could lead to a potentially fatal accident. Instead, when your cylinder is empty, return it to your local supplier, where they have the correct equipment to replace, refill and exchange cylinders safely.
When you want to use LPG gas bottles, be sure to have the correct cages and storage units to ensure safety at all times around your business setting. For the safe storage of your products, contact our team who can guide you through a range of solutions that are manufactured in Australia, guaranteed to meet Australian Standards.