Wherever we are, whether at home or in our workplace, danger is always present in everything that we do. It's inevitable and usually unforeseeable that danger lurks everywhere, taking in various forms. In this article, we are not going to talk about economic downturns or human predators, but of health risks caused by hazardous chemicals. These are found at home or in our workplace, which might be dangerous for people who do not have adequate information in managing, handling, and storing them. The good news is that you can keep yourself and your colleagues safe by following simple rules in storing hazardous chemicals in the workplace.
By the end of this blog, we will get sufficient knowledge about what hazardous chemicals mean, what kind of workplaces use them, and lastly, how Wholesale Safety Storage Australia – our company, can be of assistance in effectively protecting workplaces
Defining Hazardous Chemicals
Before we dive in, first we should define the term "hazardous chemicals." Hazardous Chemicals are substances that can cause harm to people, property, and the environment. They include many common agricultural, commercial, domestic, industrial, as well as pharmaceutical chemicals such as cleaning chemicals, corrosives, detergents, diesel fuel, flammable liquids and gases, gas cylinders, herbicides, liquefied petroleum gas, pesticides, petrol, welding fumes, and other highly toxic substances. For further information on the list of hazardous chemicals, check here. Generally, these hazardous chemicals must be treated as a risk in the workplace.
The Australian Government's Work Health and Safety Act 2011, more commonly known as the WHS Act of 2011, provides a clear framework that aims to protect the health, safety, and welfare of all personnel at work. Furthermore, it also gives protection to the health and safety of all other people who might be affected by said work. The WHS Act aims to protect all workers which include, but not limited to apprentices and trainees, contractors, employees, employers who perform work, out workers, subcontractors, work experience students, and volunteers.
With that, a variety of hazardous chemicals are, more often than not, found in the workplace. This is why it is of utmost importance and one's responsibility to comprehend the substances that fall under this noxious category, as they can have detrimental effects on human life and limb, and may cause harm to property, in particular, and the environment, in general. 
Managing Hazardous Chemicals Safely in Workplaces
Generally, chemicals that are used commercially or by industries are considered dangerous to human health. Therefore, workplace hazards must be identified and managed as part of the workplace's risk and safety management plans. The Australian Government also categorises certain businesses as a Manifest Quantity Workplace (MQW) or even a Major Hazard Facility (MHF) depending on the volume and types of chemicals housed and used at your workplace.
Both employers and employees must have a thorough understanding of the regulatory requirements, as both have the responsibility of storing and transporting hazardous chemicals in the workplace safely. In safely managing these toxic chemicals, below are the activities that you can involve in your safety management plan:
Ascertain solid over liquid chemicals so that in the event of a leak, contamination can be avoided.
A clear chemical segregation process should be maintained. Chemicals must be separated when being handled and stored to make sure that incompatible chemicals do not mix in case of a spill.
Consistently store corrosives on spill trays.
Hazardous chemicals kept onsite should be maintained at a minimum. Ensure that they are labelled clearly and correctly and the labels are intact and legible.
Keep the outside of containers clean and the storage area tidy.
Make sure that shelves are not overloaded, so there is no chance of these chemicals to fall off and spill.
Never allow chemicals to be exposed to excessive heat or other sources of ignition.
Never store flammable liquids in refrigerators or freezers unless they have been modified, for example, they are spark-proof.
Properly label cupboards and shelves so that chemicals can be stored in the right place. Carefully read the label or the safety data sheet (SDS) and follow any storage suggestions.
Provide sufficient ventilation and keep hazardous chemicals away from direct sunlight.
Secure hazardous chemicals against unapproved usage or even access.
Use placarding where necessary.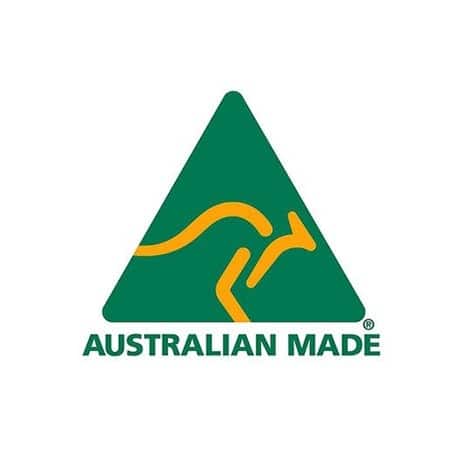 In workplaces where hazardous chemicals are stored, you can use the dangerous goods segregation tool. Further, you can check out more information about how to manage incompatible goods here.
Unsecured hazardous chemicals can be a risk to your business, your staff, your neighbours, and the environment. You need to have safe storage and handling systems that integrate safe designs while possessing the highest possible standard. This is our aim at Wholesale Safety Storage Australia, where over 98% of our products are manufactured right here in Australia, for Australian conditions, for Australian people. All of our products meet Australian Standards, and we stand by that with a 100% guarantee.
We have a safe storage solution for all your dangerous goods. You can choose from a wide range of shapes and sizes to suit your location, type, size, and quantity of containers to be stored
To learn more, make sure to check our website: https://wssa.com.au/