All it takes is one simple oversight to cause serious damage to your business and the surrounding environment, but we also understand how demanding it is to keep safety guidelines in place without fault – after all, we are human! So, yes, there is room for human error, but that doesn't dismiss our duty to ensure that these guidelines are adhered to as closely as possible, especially when your daily operations include storing dangerous goods in flammable safety storage cabinets.
Unfortunately, safety storage cabinets are only as effective as you allow them to be, so it is your responsibility to ensure they can operate efficiently.
Continue reading to find out why you should never store a flammable safety storage cabinet on a wooden pallet, and visit Wholesale Safety Storage Australia for more information.
A Common Oversight.
In busy work environments with consistent in and out movement, it can be extremely challenging to keep everything under a close eye. So, it is unfortunately very easy for details to fall through the cracks. One such detail is storing flammable safety storage cabinets on wooden pallets.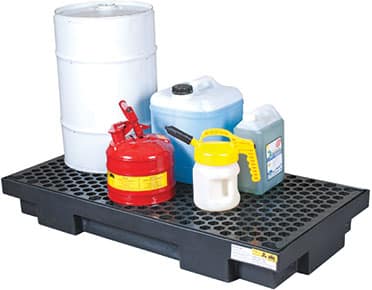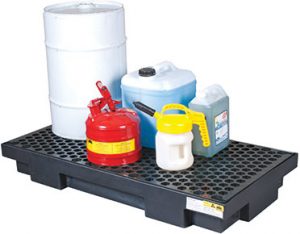 The storage cabinets are delivered from the manufacturer on wooden pallets and moved into the building to its designated location. As convenient as it may seem to keep it on the pallet, it is most certainly not a good idea! Let's discuss why:
1.  Storing a flammable safety storage cabinet on a wooden pallet goes against the manufacturer's installation guidelines. As with anything, installation should always be done according to instruction. When the cabinet is stored on an uneven surface, it is susceptible to distortion and malfunction.
2.  Increase the risk of fire. Placing the cabinet on a wooden pallet increases the potential for fire. In addition, if the pallet ignites and fails, the cabinet could fall over and further contribute to the extent of the fire.
3.  Wooden pallets compromise how well the cabinets perform during a fire. During the fire test evaluation of the cabinets, they were not stored on a wooden pallet. Therefore, storing them this way can significantly change how well they perform due to external factors that were not accounted for in initial tests.
To ensure your business is safe, you must adhere to manufacturer instructions and regulatory requirements, and a wooden pallet does not adhere to either. So, keep a close eye on how your flammable safety storage cabinets are stored and located, and get in touch with Wholesale Safety Storage Australia for more information!