A spill containment pallet is a necessary and valuable safety item for several working industrial spaces. An extra level of protection that captures spills and leaks is a surefire way to keep staff and workers clear of any potentially hazardous situations.
In addition, no matter the chemicals in use, these products help prevent them from moving around in the case of a leak. Ideally, you can conduct work more safely than ever before when you can ideally contain these chemicals.
Cleanup Can Be Extremely Costly And Time-Consuming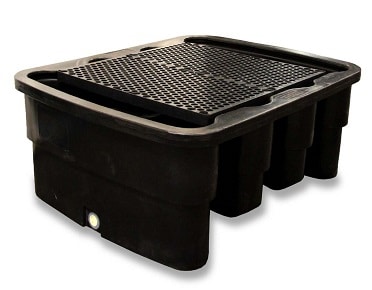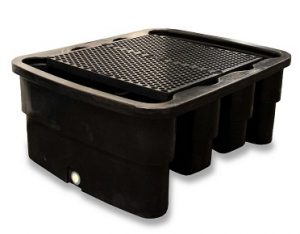 A situation that requires hazmat solutions is something you want to avoid at all costs, potentially causing severe harm to both property and personnel. Even if the leak occurs in your warehouse rather than a more challenging location, it can take hours to clean up properly while still incurring significant costs to clean.
Not to mention that once the chemical has been contained, the area must be cleaned correctly to be sued by workers. Having a solution available ensures that you can stop these issues by adding a catchment layer to the protective elements.
The built-in sump collects any chemicals or leaks and makes cleanup relatively simple while protecting both workers and the environment. This is a more effective way to manage these potentially hazardous situations and contain elements more proactively.
Improve Worker Safety 
When working with hazardous materials, even the most minor leak can cause chaos in the workplace. Regular platelet options can be dangerous to move when there is a leak and have little protection once the issue occurs. At the same time, the containment range has the needed levels of protection to stop a leak and contain the chemical safety within the product.
This ensures that the chemicals can be managed correctly and safely, moving them to the appropriate space to be addressed further.
Easy To Move And Store
Striking a balance of safety and convenience is a challenge for all kinds of businesses—so when you can find that golden combination, make sure to use it! Our spill containment pallet models are designed to be easily moved with standard warehouse equipment such as a forklift or pallet jack. They also nest neatly inside each other to be easily stored without taking up much space when they're not in use.
Long-Lasting Investment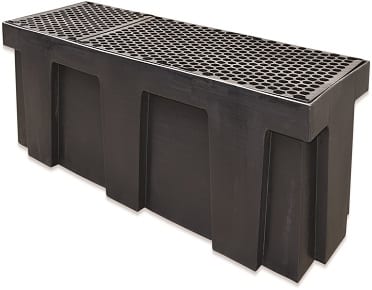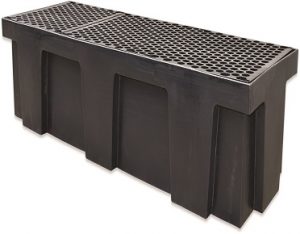 These handy solutions are made from durable materials that will hold up to long-term use. Both our polyethylene and steel options feature a rigid, rugged construction that makes them a significant investment in your business's safety and financial security. When you can put your money towards a safety precaution like this, you are investing in the success and productivity of your space.
A spill containment pallet is a worthwhile investment in the productivity and safety of your business. When you have professionals to help you, you can be sure to get the ideal range for your working space. Contact us today to find out more about these solutions.