Look at the phone in your pocket. Most likely you have an iPhone, Samsung, or other big name phone brand.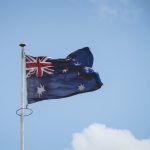 Have you ever wondered where it came from? A lot of people think that since Apple is an American company, that their products are made there.
Some are more knowledgeable and are more informed that their phones are most likely made in China… Like most everything nowadays. Dive deeper and things start to get a bit murkier and more concerning.
Consider that within Apple's supply chain, there was a company that relied on child labour to reduce cost. Not to mention the numerous suicides in Foxconn. Now that doesn't reflect well on Apple, especially since it took 3 years for them to cut ties with that supplier…
All in the sake of Profit. 
 
The origins of a product in the past were relatively opaque, but not anymore. Any scandal in your supply chain can and will see the light of day. So it's time to start thinking in the long term and not just about your profit margins, but your company's image as well. Maybe just maybe we can reduce our dependency on foreign supply chains and embrace our own.
The Benefits of buying Australian
1) Supports the Economy.
When you purchase from Australian companies, you keep money within the country, it generates more income by supporting local jobs and businesses. Buying local means your money stays here and it benefits local companies. What's the effect of buying local, you might ask, well….
For every $1,000,000 an Australian manufacturing company generates: 
$333,900 worth of Tax revenue

 

$985,000 worth of Value-added

 
$95,000 worth of welfare benefits

 

10 full-time jobs

 
*stats from http://www.australianmade.com.au/why-buy-australian-made/ 
2) Made to Australian Standards 
Yes. You can buy something from abroad, but are you sure that it's made well. If you buy Australian you can at least be sure of its quality because Australia requires businesses to meet some of the world's strictest business, quality control, safety, and labour standards. When you buy Australian, you are sure that the business you get them from: 
Produce top-tier goods

 

Provide their employees with fair wages and treats them well

 

Uses only high

–

quality resources and materials

 
3) Easier Service Options and Warranties 
Products made in Australia have guarantees that protect you. Under the Consumer Law, when you buy any product or service, they come with an automatic guarantee that they will work and do their intended purpose. Australian Made Products must be of acceptable quality: 
It should be safe, it should last, and it should not have faults

 

It should look acceptable

 
Do all the things someone 

would normally expect them to do

.

 
Products must also: 
Match descriptions made by the salesperson, and in promotions or advertising

, on packaging and labels

 

Match an

y demonstration model or sample

 

Be fit for the purpose the business told you it would be fit for and for any purpose that you made known to the business before purchasing

 
Come with full title and ownership

 

Not carry any hidden debts or extra charges

 

Come with undisturbed possession, so no one has a right to take the goods away or prevent you from using them

 

Meet any extra promises made about performance, condition

,

 and quality, such as lifetime guarantees and money

–

back offers

 

Have spare parts and repair facilities available for a reasonable time after purchase, unless you were told otherwise.

 
4) Environmentally Friendlier 
Along with the protection of their employees and their customers. Australian companies also have to adhere to very strict environmental guidelines and policies in their manufacturing process. Thus ensuring lesser environmental impact in the production process. 
Buying Australian made means far fewer carbon miles and greenhouse gas emissions from transportation of your products. 
5) Improved Lead Times and Reduced Delivery Costs
If you want something fast. It's better to get them nearby than to order them from overseas. Not only are you saving time, but that comes with substantial savings in money as well.  
The rates for overseas shipping are far more expensive than domestic shipping, all while being faster and wasting less energy.
6) Covid-19 Recovery 
2020 was far from an awesome year. It started awfully with the bushfire that burned down more than 18 million hectares of land and took hundreds of lives. Then it took a turn for the worse when a Pandemic, Covid-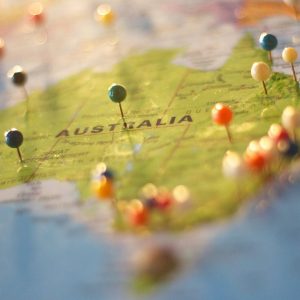 19, spread across the globe.  
The COVID-19 pandemic managed to change our day-to-day lives. We can help get back to a semblance of normalcy by buying Australian made products.
How, you might ask. Like I have said in the first item of this article: by 'spending money locally, you are keeping the money here, and it supports every level of the economy'. From job creation to supporting agriculture, local businesses, increasing tax revenue for the government while reducing welfare costs, etc.
By supporting Australian businesses, we recover faster, economically and socially, from the pandemic.  
With that said. Make sure you check out our range of Australian Made Safety Storage Solutions to keep your workplace safe while supporting your local community.