It can be extremely stressful working with hazardous chemicals, especially when they form part of a production process or any other essential part of your business. Knowing that you need to safely store and handle dangerous chemicals daily increases the risk factor in your profession, but with the right IBC spill containment systems in place, you can feel more secure that you have done what you need to keep your business, assets, and personnel safe from harm.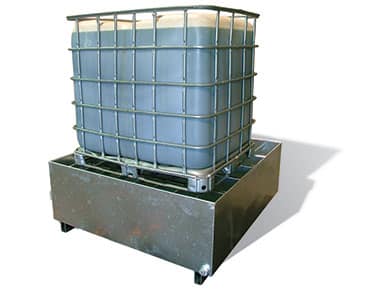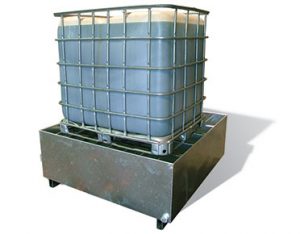 Also, having dangerous substances in the workplace requires an immense amount of discipline, responsibility, and vigilance from all those working in high-risk areas, which means you need to continuously provide the appropriate training and knowledge for workers, and ensure that safety measures are in place and met daily.
All in all, hazardous substances in the workplace can be dangerous, but Wholesale Safety Storage Australia provides businesses just like yours with top-tier storage solutions to help you combat disaster in your work environment.
Simply visit our website to learn more about our IBC spill containment systems.
Intermediate Bulk Containers And Secondary Containment. 
Most industries make use of IBC's in the workplace, but neglect to prioritise secondary containment solutions. However, the two should coexist and be paired together to maximise the safety level in the environment.
If an intermediate bulk container leaks, for instance, and the stored chemical is incompatible with the surface underneath, there could potentially be harmful chemical reactions. Unfortunately, the reality is that it's impossible to constantly have your eyes on everything at all times, and unknown spills are bound to happen at some point. But, that is why every business should make use of secondary containment solutions, such as pallet bunds.
Not only will it ease your conscience, but it will also add an extra layer of protection to your business, personnel, and the environment.
How To Store IBC's. 
Having the appropriate chemical storage solutions is great, but what follows is just as important. Knowing how to properly store your IBC's is vital for the safety of the workplace, so be sure to follow the follow these guidelines:
Store incompatible substances at least three feet apart.
Ensure safety warnings and labels are intact and visible.
The containment systems should be larger than the volume it is holding, especially secondary containment systems.
Reduce traffic and access to storage locations.
Manage and train staff to use IBC's and secondary contaminants appropriately to avoid possible contamination, injury, reactions or misuse.
Keep your business safe and operating under regulations with IBC spill containment systems from Wholesale Safety Storage Solutions. Contact us today for a quote!