Storing LPG gas bottles correctly and safely is essential to the health and wellness of your staff or workers. No matter the context or industry, having the proper containment for potential combustible gas bottles ensures their safety and security.
With a design that allows for maximum airflow in case of a build-up of gas, this makes a more reliable way to keep your gas bottles secure. When you can rely on trusted solutions, you can protect your business and use the best possible options for storage.
Read on to find out more about our Australian made gas bottle storage options.
Solid Cover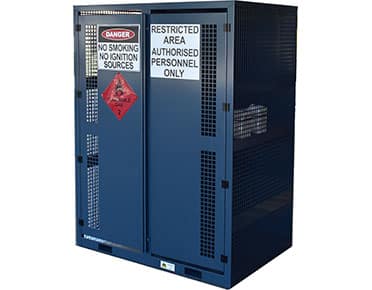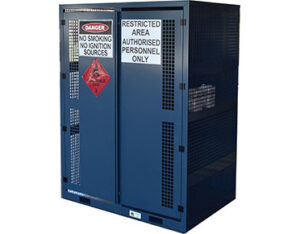 The heavy-duty zinc anneal steel construction is an essential part of the durable design. The structure of these containers needs to be strong enough to resist both internal and external issues, stopping any hazards from impacting the surrounding area.
Our gas bottle cages are designed to ensure stability and strength while still allowing for airflow to take away any potentially leaking gas. With a solid cover, you can store these products more effectively over time, whether for sale or in your daily business.
Air Movement
Air movement is an essential element of these containers, allowing enough movement of air without reducing the integrity of the cage. It is essential that no pressure can build up within the cage, creating a potential fire hazard within the working space. With open-area perforated side panels for natural ventilation, any build-up of gas will be dispersed safely.
Debris Barrier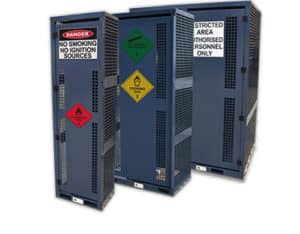 Gas bottle storage cages are also designed to catch shrapnel in the case of an explosion, so the material's durability must be at its best. As these cages may, in the worst cases, be exposed to fire or a gas leak, you need a storage solution that can ensure any debris would be trapped and kept away from anyone in the area. As these pressurised bottles are flammable, it is essential to have the proper containers to protect your space.
When you are storing LPG gas bottles, whether, for business use or sale, you need the correct containers to ensure the safety and security of both products and the surrounding staff. With the proper storage solutions, you can help to ensure that no mishaps or hazards will arise due to using these LPG gas bottles. Contact us today to find out more.