Having reliable dangerous goods storage cabinets for your business is essential to the safety of your work and the protection of your assets. Whether looking to contain gas bottles, flammable liquids or  chemicals, there are container options that are suited to the specific needs of these elements.
When working with many hazardous or corrosive materials within the working space, an accident, leak, or mishap could spell disaster, damage and potential injury to your staff, leading to unexpected downtime. When you have the right dangerous goods storage equipment in place, you can protect your workspace and ensure that productivity is maintained.
Read on to find out more about these solutions.
Flammables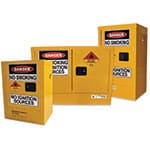 When storing flammable liquids and chemicals, it is vitally essential that suitable containment options are used to best protect the people in the area, as well as ensure that any leak is caught to be disposed of correctly. Flammable liquid containers are made with double wall construction with 40 mm thermal barrier, and an internal spill containment bund.
This not only provides protection from external elements that could impact the stored liquids, but will also contain any leak or spill that may appear within the container. This is especially important when working within an industry where sparks or an electric current may be present in the workspace.
Having the best options available to keep your chemicals safe is an investment in the longevity and safety of your company.
Dangerous Chemicals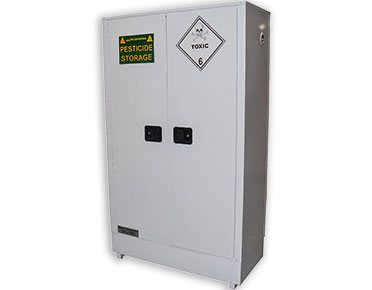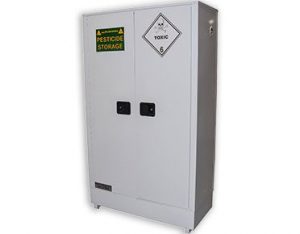 Dangerous chemicals can be a significant hazard around the workspace, causing several concerns and potential mishaps if not stored correctly when not in use. With the proper containers available, you can ensure that the fluids and chemicals will not leak out onto the floor, causing potential damage or injury within the workspace.
Managing these chemicals can be dangerous. Having the correct storage elements on hand is essential to the safety of all people nearby.
Spill Protection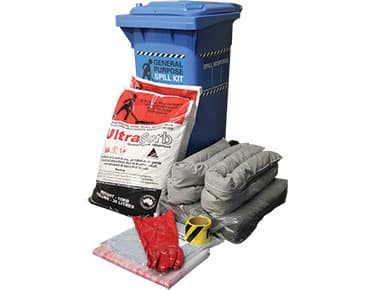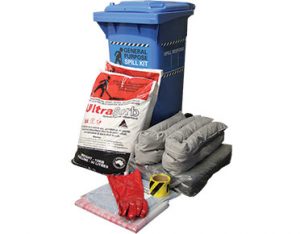 Spill protection solutions, such as spill kits, are ideal to ensure that  when dealing with faulty containers, any leaks will be caught and contained until removal. This is a fantastic way to provide an extra layer between chemicals and the working floor space. You can perfectly protect your team and your area with the right solutions.
When you find ideal storage cabinets for sale, you can ensure the protection of your team and business assets. This is an investment in your space that can help you reduce the chances of mishaps, spills or accidents.
These can cause a massive halt in productivity and potential machine downtime. Contact us today to find out more about our dangerous goods storage solutions.