Your browser does not support the video tag.
Use this spill pallet cover to protect your drums and bund from UV exposure, dirt, dust and rainwater.
Made to fit our 

Polyethylene drum bund with removable grate – 4 drum

 
Polyethylene 4 drum bund included (sump capacity 242 litres)
Cover Design: Cover manufactured from UV-stable, high visibility yellow canvacon
Frame Design: Galvanised steel support frame keeps the cover in shape. Prevents sag so the cover does not contact the drums or contents.
Note: Framed cover is flat packed to reduce freight costs and avoid potential damage while in transit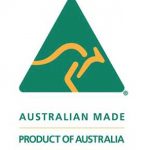 Polyethylene 4 Drum bund with framed canvacon cover
These spill pallet covers have been designed to prevent rainwater ingress into the bund when storing drums outdoors. This in turn reduces the likelihood of any spilled liquid overflowing the bund.  The galvanised steel support frame prevents any sag and keeps the cover in shape.
Comes with our polyethylene 4 drum spill containment bund included.
Drum bund covers prevents rainwater from reducing the containment volume within a bund.
The galvanised steel support frame keeps the cover in shape and preventing any sag.
Covers are fitted with a front zippered door to allow access to the containers.
Spill pallet covers are manufactured as standard in UV-stable, yellow canvacon.
The covers are fitted with eyelets and tie down ropes to secure to the bund.
Supplied 'flat-packed' for easy site assembly.
Optional anti-static covers are available on request.
Framed canvacon cover not sold separately.
Note: Framed cover is flat packed for freight purposes.  Due to the size of the fully constructed unit, freight costs would otherwise be extreme.
Why is this important?
If your bund sump fills with rainwater (or any other kind of debris) and then one of your containers leaks, the capacity of the sump becomes severely compromised. It's widely regarded as best practice that a bund should include a sump capacity of at least 110% of the largest container stored on it to be deemed compliant.
Made in Australia