Polyethylene drum bund – 3 drum
Promo: Buy more, Save more!
Min Qty of 3 get 5% Discount
Min Qty of 6 get 7.5% Discount
Min Qty of 10 get 10% Discount
Manufactured from 100% rotationally-moulded polyethylene and load tested by NATA accredited engineers in Victoria, Australia.
Dimensions: 182cm x 63cm x 35cm
Weight: 37kg
Sump Capacity: 250 litres
Construction material – bund: Polyethylene
Construction material – grates: Polypropylene
Maximum UDL (universally distributed load): 1,100kg
Manufactured in Australia & in stock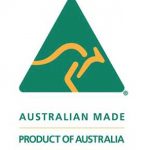 Polyethylene drum bund with removable grates – three drum
Capture leaks, drips and spills of non-flammable liquids with while storing up to three 205L drums. These three drum containment bunds are ideal to position along a wall or walkway.
Reasons to use drum bunds:
Prevent spilled liquids from contaminating factory floors, inventory or stormwater drains.
Containment bunds reduce clean-up costs by capturing easily retrievable spills.
Features:
Removable grated floor to provide easy access to the bund sump for cleaning.
Manufactured with a UDL of 1100kg.
Made of recycled polyethylene, these drum bunds resist chemical attack from hazardous acids, caustics and solvents.
Chemical resistant polyethylene bund with polypropylene grate, allows it to stand up to the harshest environments.
The oversized sump holds the contents of a 205L drum in the event of leak or rupture, meeting or exceeding the most stringent spill containment regulations.
Black drum bunds contain 100% recycled content—their dark colour hides grime and dirt to keep your workplace looking clean.
Seamless construction eliminates leaks.
Drum bund covers are optional and used to prevent ingress of dirt and rainwater into the bund.
Our range of drum and IBC containment bunds have been designed in Australia for our Australia's harsh conditions.
Drum bunds are also known as bunded pallets, spill pallets, and chemical storage bunds
Please note: portable bunding units are designed for secondary and temporary storage. If you are unsure on your storage compliance obligations, check with your local council or regulatory body