From factories and warehouses, down to restaurants, coffee shops, households, or any establishment that handles chemicals, spills can occur anywhere. For those who do not have adequate knowledge in managing, handling, and storing them, these chemicals can be quite dangerous.
Chemical-related accidents transpire more often than what you think. Aside from bringing productivity to a halt and causing businesses to spend loads of money, improper handling may cause leaks that lead to serious harm to workers.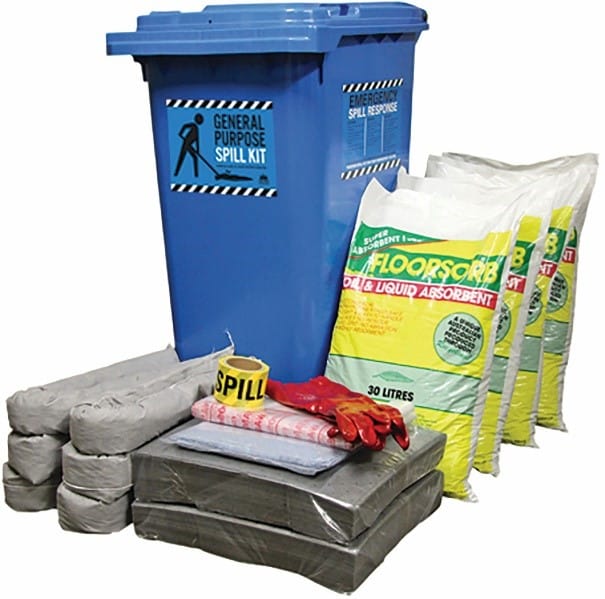 The good news is that you can keep yourself and your colleagues safe by following several rules in case of chemical spills in the workplace. By the end of this article, you will get a sound understanding about what chemical spill is and its types, what chemical spill kits are, who needs one, and lastly, how our company, Wholesale Safety Storage Australia, can be of assistance in protecting workplaces effectively in unfortunate cases of chemical spills.
Chemical Spills and Its Types
Chemicals can be classified as solid (such as powder or granules), liquid, or gaseous. When any of these chemicals are uncontrollably leaked, it is officially considered a Chemical Spill. Spills can be categorised into two types:
Minor spills – are ones where the chemicals can be absorbed, contained, or easily cleaned up with little or no damage to life and the environment. This may not require strict observance of the Australian Government's Work Health and Safety (WHS) Act, Protection of the Environment Operation Act, and other environmental protection legislation and regulators.
Major spills – have the potential to cause serious harm to life and the environment. These spills are more complicated to clean, may take a long time to correct, and require observance with the Work Health and Safety (WHS) Act, Protection of the Environment Operation Act, and other environmental protection legislation and regulators.
Chemical spills can be a risk to your workers, your business, nearby residents, and the environment in general. Corrosive chemicals are known to cause severe burns if it contacts with the skin. It can also cause detriment to the respiratory tract and can bring intense damage to the eyesight. Some other types of chemical spills, such as asbestos, have a delayed carcinogenic effect in the body. Its inhalation can cause lung cancer years after the initial exposure.
Spill Kits: What They Are and Why You Need One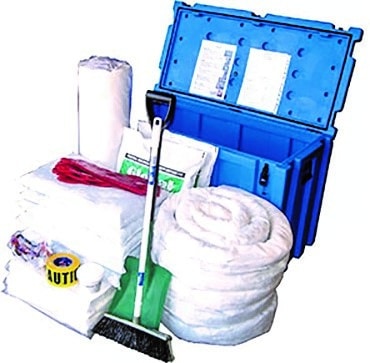 Spill kits are used to control, contain, and clean up spills, may they be minor or major. They are made so that prompt response and clean-up may be performed. Usually, spill kits contain two or three types of equipment – either protective clothing or Personal Protective Equipment (PPE), equipment used to clean up the spill, or equipment used to stop leakage. Spill kit components are easily replaced individually and can be modified to suit individual requirements.
Who uses which types of spill kits depend on the situation. As spill kits come in various sizes, a home or small laboratory probably only needs a small spill kit that could cope with any likely spills. On the other hand, large facilities may require several specialised spill kits to cover all the different types of spills that could transpire.
Having a spill kit in your home or your workplace is a responsibility as it is a sensible precaution. One of the huge benefits of having a well-stocked and well-designed spill kit is they can be made to contain all the necessary materials required for any spill hazards in your home or facility. This allows spills to be dealt with safely and thus reduce any personal or environmental issues to the minimum.
It also means that spill kits are the most economical way of ensuring you have all the necessary equipment and materials available. Purchasing all the individual items needed to deal with the various spill hazards you may have, and packaging them, so they are secure and readily available, can become a costly exercise.
As chemical spills in the workplace are inevitable, what you can do is to prepare for these. This is our aim at Wholesale Safety Storage Australia, where we manufacture a wide range of storage safety products and equipment, which include chemical spill kits integrated with safe designs while at the same time possessing the highest possible standard. All of our products are manufactured right here in Australia, for Australian conditions, for Australian people.  All of our products meet Australian Standards, and we stand by that with a 100% guarantee.
In managing chemical spills, there is no need to panic or worry. We just need to be ready. Here at Wholesale Safety Storage Australia, we make sure you are for the inevitable.
To learn more about which chemical spill kit is best for your business, make sure to check our website: https://wssa.com.au/