Have you ever wondered why perfumes, when you are flying in an aeroplane, are never allowed on your carry-on baggage, but are allowed when checked-in? Did you ever question why your body deodorant spray is never recommended to be put under direct sunlight?
Or have you thought why it is extremely dangerous to expose your gas cylinders to open flames? In this blog, you will know what aerosols and gases are, the dangers they could potentially bring, how to safely store, manage, and handle them, and how we at Wholesale Safety Storage Australia can be of help.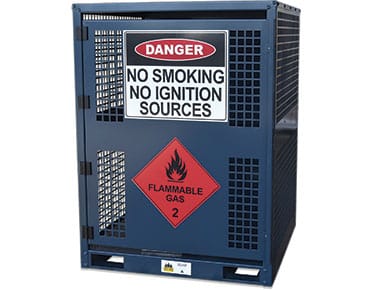 An aerosol – shortened term for the word "aero-solutions," is described as a suspension system of liquid or solid particles in a gas. It includes both the particles and the suspending gas, which is usually air.
Aerosols can either derive from natural processes, also called "natural aerosols," such as dust from the dry regions, fogs up the highlands, particles released by wildfires, or salt from the sea. On the other hand, "anthropogenic aerosols," or aerosols produced by human activities, including air pollution from cars or fossil fuel burning in factories, also contribute to aerosols in the environment. 
Aerosols are widely used for delivering gardening and automotive goods, personal care products, insect repellents, paints, and lubricants, to consumers. Annually, Australians consume more than 250 million cans of aerosol, and these little cans are utilised in homes and workplaces around the world.  
Aerosols
, Gases, a
nd 
the 
Australian Dangerous Goods Code
The Australian Dangerous Goods Code, in pursuant to the United Nations (UN) Model Regulations, establishes all hazardous substances into nine (9) different dangerous goods classifications according to their chemical and physical properties, as well as the risks that they present. As the Australian Dangerous Goods Code states: "Substances (including mixtures and solutions) and articles subject to this code are assigned to one of nine classes according to the hazard or the most predominant of the hazards they present". Aerosols and gases are included in the Class 2 division, as seen below: 
Class 2: Gases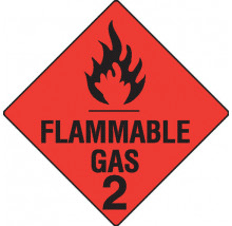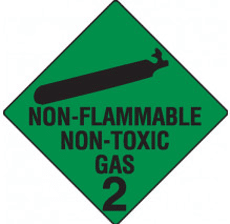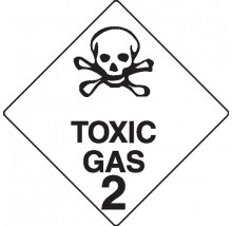 Division 2.1: Flammable gases

 

Division 2.2: Non-flammable, non-toxic gases

 

Division 2.3: Toxic gases

 
Aerosols and Gases Handling and Storing Regulations 
For
 Australian Business Premises
Regulations for handling and storing aerosols and gas cages are intended to prevent workplace catastrophes. Businesses that utilise or store aerosols and gases must comply with the said regulations.
It is recommended that if you are running a business, you have your aerosols and gases stored in appropriate cages, treating them as you would treat other Dangerous Goods. Aerosol and gas cages also differ in shape and size, so it is vital to select storage solutions that have the proper size and maximum volume capacity for your needs.
Furthermore, there is no specific reference to the storing of aerosols, only general guidelines for all chemicals. These include, but not limited to:  
Display appropriate safety signs. 

 

Display placarding if applicable. 

 

Fire protection. 

 

Keep away from any sources of heat or ignition

 (at least 3 meters)

. 

 

Keep 

distance of 

more than 1.5 meters from flammable liquids.

 

Proper Ventilation. 

 

Spill Containment. 

 

Spillage clean up. 

 

Staff training and education. 

 

Storage in a designated area. 

 
How Wholesale Safety Storage Australia Can Help You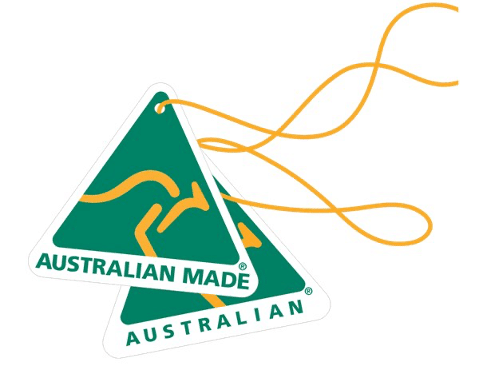 For meeting work-safe obligations, storage of aerosol cans and gas storage in compliance with the relevant Australian Standards are indispensable. Aerosols and gases, if not given proper care, can be a big risk to your business, your staff, nearby establishments, and the environment.
You need to have safe storage and handling systems that integrate safe designs while holding the highest possible standard. When you are knowledgeable how injuries occur in the workplace, you can put in place prevention measures.
This is our aim at Wholesale Safety Storage Australia, where 100% of our products are manufactured right here in Australia, for Australian conditions, for Australian people.  All of our products meet Australian Standards, and we stand by that with a 100% guarantee.
We have a variety of safety storage solutions for all your aerosols and gas storage needs. You can choose from a wide range of shapes and sizes to suit your location, type, size, and quantity of containers to be stored.
WSSA's aerosol and gas cage designs have been manufactured to suit all applications. Our tough and easily manoeuvrable aerosol and gas storage cages comply with AS/NZS 3833-2007. 
Investing in aerosols and gas storage is not only an effective way of preventing untimely workplace misfortunes, but it is also required by the national and local workplace codes in Australia. Always keep in mind, it is by keeping your employees secure that you can guarantee a better and more productive workplace. Our thrust at Workplace Safety Storage Australia is to help create safety storage products that address specific hazards in your workplace. 
To learn more about our vision and what ways can we make it happen, make sure to check our website: https://wssa.com.au/