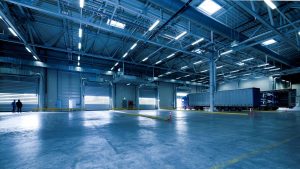 Warehouses are not simple buildings where your company can store inventories, supplies, or goods of your business that await to be shipped. If your job covers managing a warehouse, one of your prime responsibilities is making sure to provide a safe working environment.
Being vigilant and adhering to the best safety practices are a must to keep your workers safe, because safety in warehouses matters. Any warehouse mishap or disaster could lead to shut-downs or ceasing of operations. For this reason, it is in your best interest to keep your warehouses safe, well managed, and well protected.
We will be discussing 5 ways how you can keep your warehouse compliant and how safety storage can help with this endeavour.
Warehouse Safety
Warehouse work creates numerous health risks and safety hazards. Failing to control these risks and hazards may mean a high worker turnover, underperforming employees, loss of working days, injuries, illnesses, legal issues, and at worst, fatalities.
Warehouses come with various safety issues, identifying and addressing these issues which apply to your warehouse is important to maintain a safe working environment for everyone even beyond simple compliance.
 Though it may be next to impossible to totally eliminate accidents and injuries in the warehouse, there are steps you can take to curb risks and hazards as much as possible.
1.  On Floor Vehicles and Conveyors
Regardless if your workers use forklifts, lift trucks, or conveyors, these are vital in day to day operations of a storage facility or warehouse. Vehicle safety is essential to prevent impact or crash injuries and fatalities.
Worth noting that many fatalities involving vehicles at warehouses happen when the driver reverses. As much as possible, reversing should be avoided, if not, drivers should have someone guiding them for visibility support.
Ensuring your workers are trained regularly on the appropriate operation of forklifts and conveyors will significantly reduce risks in your warehouse. Also, keep in mind that these equipments have a maximum safe load usually printed on the equipment that needs to be followed to prevent equipment strain, wear down, failure, or even cause the load to fall off and hurt someone.
Conveyors make it easy to move goods in warehouses, but they also pose dangers. A slight lapse in attention and focus may cause getting caught in moving parts, leading to injury or worse.
2.  Avoid spills and other causes of slips, trips, and falls
A messy environment may be the single most common cause of slips and trips in large and busy warehouses. Understandably, moving inventory in and out all day long may quickly lead  to a messy environment, but they can be easy to prevent.
Slips, trips, and falls are a common cause of warehouse injuries, that's why it is important to keep pathways and warehouse equipment and vehicles clear. Make it a common practice to "clean as you go" and anything that requires immediate attention should be reported immediately.
To prevent slips, trips, and falls, it is good practice to:
Always carry out good housekeeping. Spills should immediately be cleaned, obstructions for paths should be removed, and all cabling should be tidied away.
Display warning signs that are highly visible. 
Use anti-slip paint, tape, and shoes. Anti-slip paint prevents the buildup of dust and reduces slipping on the floor surface. It also helps in the improvement of cleaning.
Anti-slip tape is beneficial to be used on stairs or any other areas where anti-slip paint can't be used. Anti-slip soles can help people remain safe even in areas where there is a slip hazard.
Make sure floors are level. Uneven floors can cause loss of footing. This is most dangerous if the workers are carrying a load.
Keep cables under heavy-duty cord covers if there is a need to run cables across the warehouse floor. Aside from preventing tripping, cable covers will also protect the cable in the event a vehicle runs over them.
Work at height safely. Misuse of a ladder or unstable platform can lead to serious injury or even death.
3.  Fire Safety
With lots of open spaces and kindling means that fire can spread rapidly. Apart from incurring damage to your warehouse and the harm it may cause your workers, fires can cause a loss of resources and production time. The fact of the matter is, a lot of businesses never fully recover from a serious fire accident.
To ensure fire safety, you should:
Regular fire drills should be conducted.
Have a fire evacuation and emergency plan.
Have a designated fire warden.
Regularly check if fire alarms are working.
Install emergency lighting.
Handle hazardous and flammable materials and substances safely.
4.  Store Harmful and Dangerous Substances Safely
Improperly storing materials and items around the warehouse floor poses risks to workers, especially if these materials are toxic or dangerous goods that are harmful to people. Dangerous goods that include substances that can be flammable, explosive, can spontaneously combust, oxidise, corrosive, or even water reactive.
Industrial and agricultural organisations typically use hazardous substances. The danger increases depending on the concentration of and/or exposure to these substances.
Dangerous substances in any warehouse should be safely stored in dangerous goods storage, depending on what type of substances their containers contain. It is advised that workers to not handle any chemicals when there is no need to, and to be sure to keep all hazardous substances isolated and in separate storage areas.
5.  Safety Equipment is a Must at All Times
Over and above the careful use of equipment in the warehouse, there are a number of personal protective equipment that must be utilised on the warehouse floor and vicinity. This is of prime importance because if workers don't wear it, any uncontrollable hazards will pose huge risks.
These equipments must be provided and worn by workers in the warehouse:
Hard hats that are certified and legitimate.
High visibility jackets, most especially if you have vehicles on site.
Protective eyewear/goggles/face masks can protect debris from harming the eyes and/or face.
Closed toe shoes/work boots
Gloves help prevent slips when carrying items and/or handling hazardous substances.
Earplugs/industrial ear muffs help in reducing noise exposure to protect the worker's ears.
Proper assessment is needed to determine which type of protective gear your workers need in your warehouse. However, hard hats and high visibility jackets should be standard gear on most warehouse sites.
When it comes to safety, clear communications and safety guidelines should be adhered to at all times. Safety signages are not enough, and every workplace is different with its own set of unique occurrences.
It is also important to properly train staff and make them understand the hazards they may face in the warehouse and how to mitigate risks that they may encounter. Making sure that workers working in a warehouse are fully briefed on safety and health protocols should be a top priority to ensure a safe work environment.
Keep in mind that each workplace needs to adhere with the Workplace Health and Safety (WHS)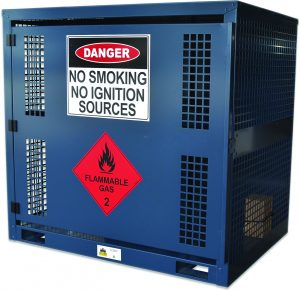 requirements for your state or territory.
These are just basic tips meant to point you in keeping and maintaining warehouse safety. We here at Wholesale Safety Storage Australia can help you meet safety for your business by offering Safety Standard and Australian made compliant storage equipment without breaking the bank. Contact us, so we can help you out on your road to warehouse safety.